About Me
(And, more importantly, how I can help you.)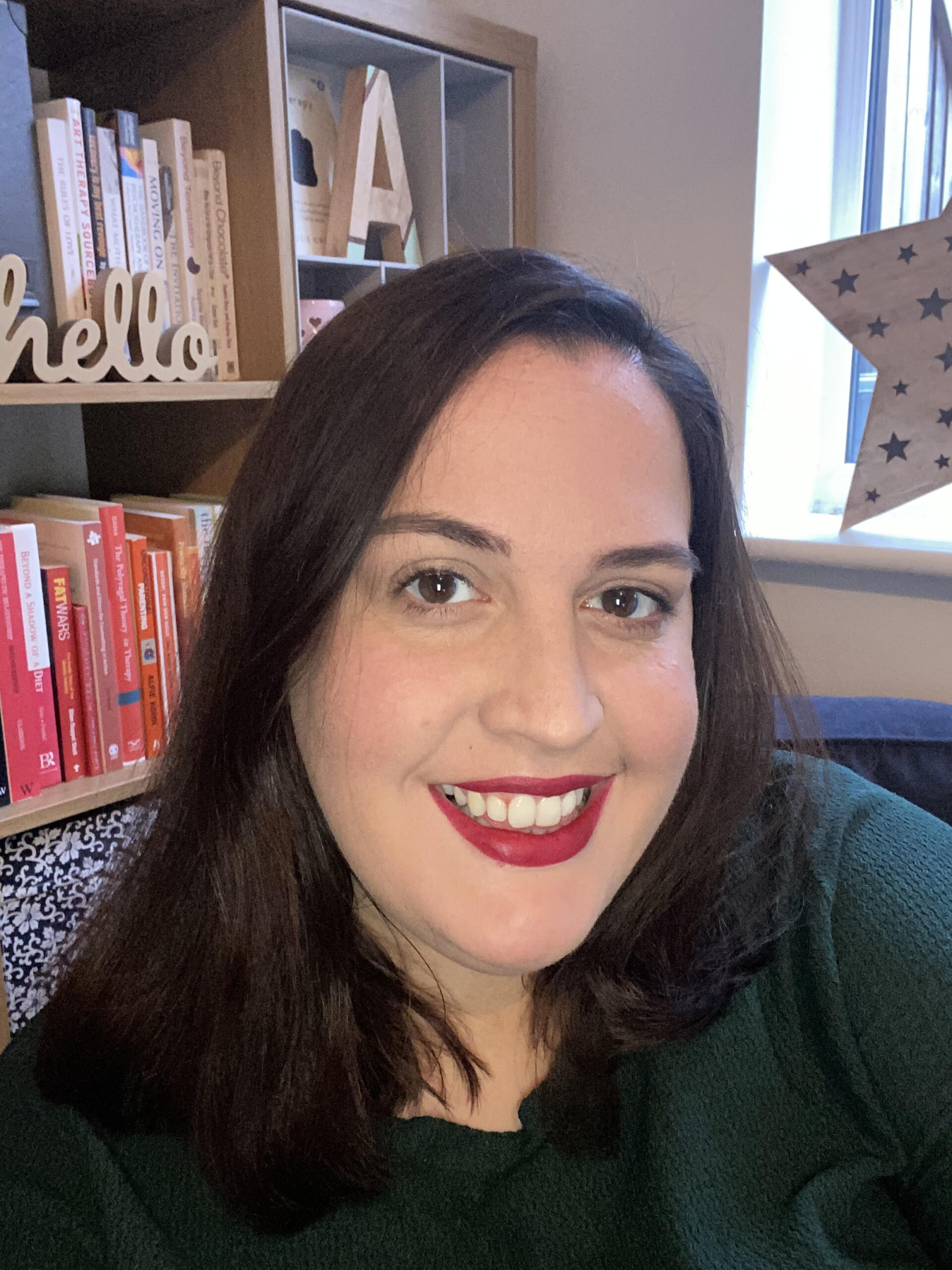 Alice Tew, BSc (Hons) Registered MBACP
First of all, if you've come to my about me page to check out my qualifications and so on, they're further down the page. Knowing your therapist has the right qualifications is, of course, one aspect of choosing the right therapist for you. However, the most important part is feeling like you can click with the therapist you choose. So I imagine that what you really want to know is what is it about me that means I can help you? Let me tell you.
ABOUT YOU
For as long as you can remember, you've had a little voice in your head that knows exactly what to say to you to make you feel awful about yourself. Your standards for yourself are really high. You meet some of these with ease but when you don't live up to your perfect goals, you start to feel hopeless and helpless. Eventually, you begin wonder what's the point in going on.  
There are all kinds of life events that can bring us to this point of feeling like we can't take anymore. Usually it comes after many years of difficult relationships, low self esteem and endless self loathing.
I GET IT
I don't just understand this sort of thing professionally, I also understand what it's like from a personal perspective. In my early twenties I reached a point where I felt like I'd lost everything. I found myself wondering what was the point of hoping for happiness anymore.
It was that time that began a path of self-discovery, of grieving and healing, of realising who I was and what was important to me and what I wanted my life to be about. I learned what I love. What I love is helping others to overcome the stories of their pasts and bloom into the best they can be (even when they believe they're irreparably broken. Especially then).
If you're looking for a therapist who will calmly smile and nod and agree with everything you say just to make you feel better, I'm going to gently tell you that you're in the wrong place. I know that real healing means getting down in the dirt, feeling the emotions you're afraid of, saying the words you're scared to say. And I do that with you. I'm not here to make you feel better with meaningless platitudes. I'm here to help you change your life.
WE CAN CHANGE YOUR LIFE
I know that my path out of the dark won't be the same path you're looking for and yet the knowledge, experience and helpful tools I've collected along the way will help you carve out that path for yourself.
And that's exactly what we'll do. We will meet for an hour a week to talk about the things that you are finding difficult and we will find a way for you to create a life that feels the way you want it to feel. You'll feel more peaceful, content and most importantly, you'll feel "good enough". 
Are you ready? Click here to say hello…
Qualifications and Professional Membership
Qualifications
I graduated from the Sherwood Psychotherapy Training Institute in 2015 with a Bachelor of Science with Honours in Counselling and Psychotherapy which was validated by Coventry University.
I am committed to regularly updating my skills and knowledge and undertake Continuing Professional Development every year through reading, research and additional training. 
Here is some of the additional training I have done: 
Going Online in Times of Crisis

Polyvagal Informed Therapy Master Class
Working with Dissociative Disorders in Clinical Practice
Working with Relational Trauma
Relational Depth in Counselling & Psychotherapy
Parental Alienation: Understanding, assessment, intervention (BPS Approved)
I attend Clinical Supervision every month to ensure my work is ethical and effective.